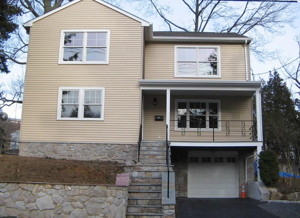 I love checking on my home buyers within two to three months after closing. Most of my clients always seem to be surprised by the daily upkeep and associated costs of maintaining their new home. As much as I counsel them (during the home buying process) to be aware of these "hidden" costs and constant care they always mention that it is much greater than they initially planned. Please understand that this article is not meant to deter anyone from buying a home, but is meant to educate those that spend so much time and energy on preparation to acquire the home. After closing, you must plan fully for your new costs and work after moving in.
Some of the things you should be aware of are:
- Outside Care: In the summertime, you will need to care for your outside yard - water your grass and flowers, mow the lawn, trim the hedges, and clean debris. In the winter, you need to shovel and clean your sidewalk to ensure no one hurts themselves on your property due to negligence. In the fall, it is a good idea to get your gutters cleaned so the rain can be diverted appropriately and powerwash any exterior areas and siding. Lastly, if you have a fireplace, it is probably best to have it inspected for any major cracks inside the chimney to safeguard any possibility of smoke coming through.
- Appliance Care: This is probably the most important one. It is important for you to ensure ALL your appliances are maintained yearly and by a trained professional. I can almost guarantee that the care and attention you show now will save you lots of $$$$ later. TRUST ME. This list can include your dishwasher, oven / range, microwave, washer, dryer, lawn mower, leaf blower, hedge trimmer, and if you live on the East Coast - SNOW BLOWER.
- Interior Care: Find time once a month to do the following: Polish / shine your hardwood floors, clean your windows (inside and outside), use WD-40 on any creaky hinges or doorknobs that are stuck. Furthermore, find some time once a year to do the following: Reapply any basement water treatments, freshen up any rooms where the paint seems to have dulled and / or repaint any window trims to lighten up your spaces.
As you can see, the acquisition of your new home is only "half the battle". Maintaining your home with some of these tips can go a long way towards ensuring your home is in tip top shape and protecting your equity for years to come.
Below is an article from Yahoo finance that gave me some minor motivation to write this post.
Hidden Costs of Home Ownership
**If you found this article to be helpful, please let me know. If you did not find it helpful, then I would like to know that also. **
Stephen Zondorak
Licensed Real Estate Broker
Astor Lane Realty
914-341-2998