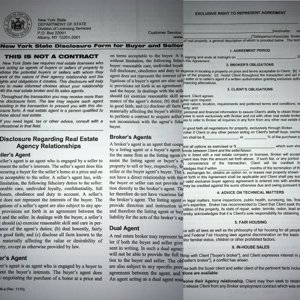 Buyer Agency: What is it? Is it necessary?
My inspiration for this article is unfortunate. This came about due to a recent situation that happened to me earlier this week.
Buyer agency is the relationship between a buyer and licensed salesperson (buyer's agent) in which the client hired the agent to represent the buyer's best interests. This fiduciary duty includes but is not limited to: reasonable care, undivided loyalty, confidentiality, full disclosure, obedience, and duty to account. A buyer's agent will not represent the interest of the seller. Furthermore, it is important that your agent displays competency in all areas of the real estate buying process so, when it comes time to purchase your home, you can feel comfortable they are guiding you in the right direction.
With that said, I see most buyers house hunt without investing the necessary time to assess an agent and build a comfort level so they can leverage that relationship properly when it is time to buy a home. Most often, I see buyers work directly with a seller's agent (I can write a separate article on that subject but I will save it for another time) OR alternate agents depending on the home or area they choose. Most may not agree with this metaphor but I can tell you that the buyer / agent relationship is critical to home buying success and is very similar to a partnership / marriage. I believe that one should not overlook the most important aspect when working with an agent - LOYALTY. When you have a buyer's agent that has proven to be competent, loyal, and hardworking it would be a huge mistake if you did not leverage the longstanding relationship with your agent in working through the home buying process. I believe it is reasonable to expect loyalty from an agent and in turn, as the buyer, have it reciprocated.
Lastly, you should always be upfront and honest if you feel they are not meeting your service standard while being open to any feedback they may have for you as well. As is the case in every relationship – COMMUNICATION IS VITAL to success. Depending on how long you have been working together OR if needs have changed, it is necessary for both parties to communicate as much as possible. Not only will this help with managing expectations, for both sides, but also alert agents to anything they are missing along the way.
If you have any further questions about buyer agency or just want to talk real estate you can always contact me at steve@astorlanerealty.com or contact me by phone at 914-341-2998.
Stephen Zondorak
Licensed Real Estate Broker